Icicle Porn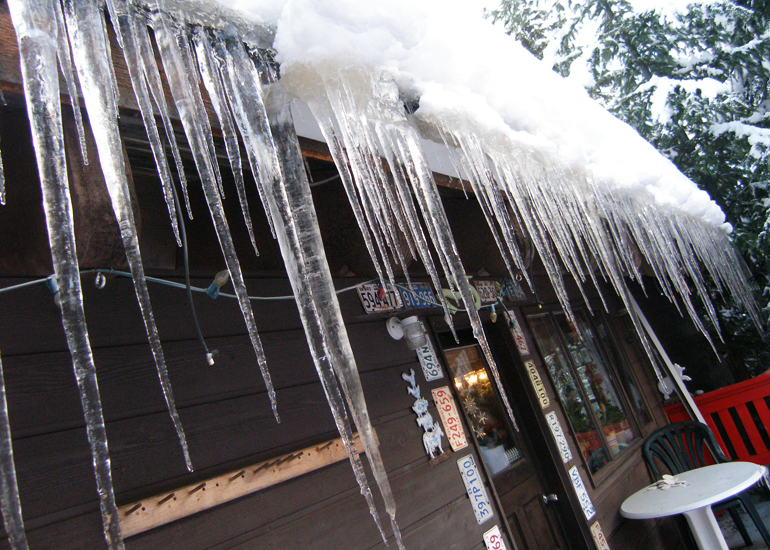 The
Pineapple Express
sweeps through in between spates of freezing cold temperatures, causing mammoth icicles to form on the eaves.
Last year they ripped off a ten foot section of eavestrough from the roof.
Another view, looking from the other side.
Let's take a closer look at that huge one...
... that is over three inches thick near the tip.
I accidentally backed into one of those icicles while chopping ice off the porch (about 26 square feet) and it slid down my neck, underneath my clothes and into the back of my jeans. Only one thing to do to get it out, take your boot off and shake your leg till it slides down.
Funny thing, I tend to lose weight in the winter and gain it back over the summer. All this snow shoveling, ice chopping, and firewood hopping takes up alot of energy and time. That's why I was AWOL over xmas on the ol' blog. It's more important right now to keep the front door from freezing shut (and it did last week) than to decorate and bake fattening cookies.